Global Capabilities
Local Excellence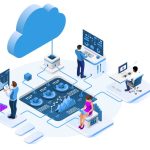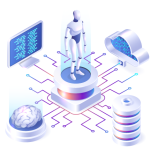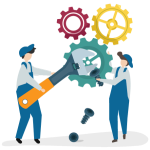 Global Capabilities,  Local Excellence

Industry leaders agree that now, more than ever, the data is available to provide managers with the information needed to make better decisions both in real time and on a forward-looking, predictive basis.

Working in multiple cloud environments such as Amazon Web Services (AWS), Microsoft Azur and Google's Cloud Platform, PRIMUS Cloud Architects provide technical guidance to development teams to ensure
More than a standalone application to support sales and marketing activities, Salesforce® offers a customer-centric framework built to unite an enterprise, across all its relevant departments.

Building software solutions that can function effectively across various application hosting and architectural frameworks such as enterprise SOA,
PRIMUS Quality Assurance professionals work to ensure that the software development process, and the related systems and networks, meet the established standards of reliability and accuracy.
Count on IT infrastructure resources and services from PRIMUS to help you design, build out and maintain more efficient and scalable IT systems.
The challenges in developing efficient embedded systems and hardware solutions are great. Architects and Developers must be highly skilled in applying unique solutions across a range of product platforms and design initiatives.
PRIMUS has established resources and delivery systems to meet the unique challenges of the clients we support.  We offer consultant resources for business and technology project support throughout the U.S., Europe, the U.K. and India.  Our objective is to meet and exceed our client's project timelines and resource requirements while maintaining the highest quality standards.
System Integration Partners